These flower bouquets in the box are fashionable, presentable, and always original!
There is a story that this «trend» in floristry was started by Bernard Shaw, a famous playwright, who fell in love with actress Stella Campbell and sent her a bouquet packed in a box from under a man's hat. Be that as it may, today's compositions in a hatbox are a very refined and aesthetic trend adopted by florists.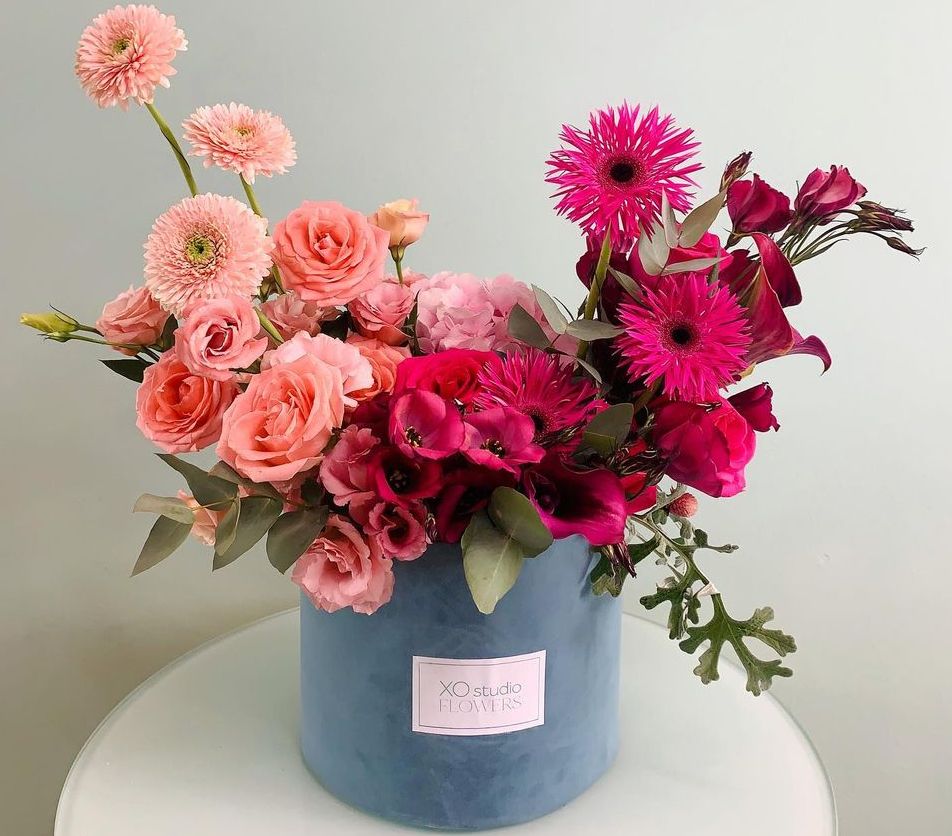 Such flower offerings always bring joy to the recipients, and there is a reason for this: many practical ladies use these elegant boxes later as a decorative element.
In addition to expensive aesthetic chic, flowers in a box have other advantages:
☼ the composition is made in a special floristic sponge - an oasis, which eliminates jamming and damage to plants during transportation;
☼ they last much longer than bouquets in classic packaging because the floral sponge retains moisture longer, and you can still add water and nourish it.
XOstudio FLOWERS florist-designers select a box in accordance with the color and style of the composition, which gives a huge scope for the imagination to create the author's bouquets. We use various shapes and sizes of boxes made of eco-friendly material, which are in perfect harmony with any fresh flowers.
Ecological and social responsibility is the credo of our company.
We will not stop repeating that flower bouquets in a box from XOstudio FLOWERS are not only a chic and stylish gift but also a great opportunity to open your soul and emotions through the unique language of flowers.
Open your love with our bouquets!